Wherever you are with remote connection, we do the BMW hidden features activation process. We connect to your computer with the program such as Teamviewer, alpemix or remote dekstop manager and we perform the hidden feature opening process. You just connect to the vehicle with a cable. We do the rest.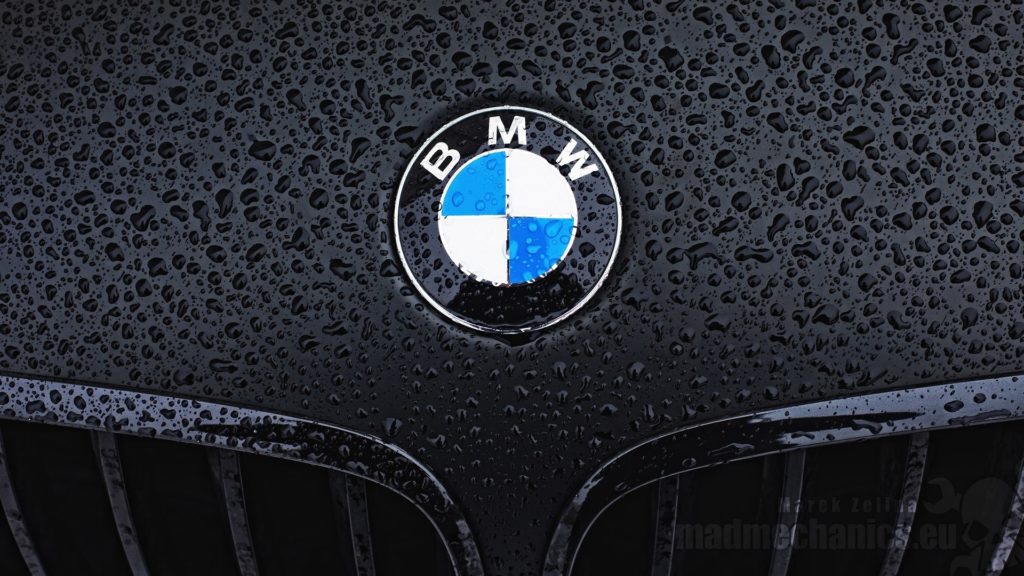 *Click here for detailed information about hidden features activation via remote connection.
*You can look the features of the BMW F series cars. BMW F1x, BMW F2x, BMW F3x
*You can look the features of the BMW E series cars. BMW E46, BMW E6x, BMW E7x, BMW E9x
BMW Hidden Features List
Adjusting the brightness of angel headlights ,
Adding MPerformance logo on the instrument panel,
Adjusting MPerformance logo as start-up video on NBT,
Video in Motion on NBT Sreens,
Activation the fog lights as welcome lights,
Activation the front fog lights as cornering lights,
LEDs on the door handles are turned on when engaged the reverse gear,
Digital speed display on instrument panel,
Cancellation of the speed deviation on the dial (Indicates the actual speed of the car)
Coding of Sport + Mode
Cancelling the opening or closing of the glass when the door is opened
Auto start stop is turned off by default and/or recalls previous selection,
Air condtioner is turned off by default and/or recalls previous selection,
Sport Indicators (Torque&horsepower)
When the daytime running lights are on, the rear lights come on M logo animation in the new type i-drive in cars of 2014 and above,
Xenon headlights, signals and mirror signals are welcome light
Sports Gearbox Activation
Launch Control Activation (For skid-free take-off)
Folding mirrors in cars with one-touch mirror package.
Nrmally, when you hold it for 3 seconds, the windows and sunroff are closed as soon as you hold them directly
Limit and cruise control coding when keys are installed on cars without Lim and Cruise Control
Trailer camera mode addition, angle change and zoom (Trailer camera coding)
Setting mirror lights as US Park
Setting up the ECO Pro sailing image in cars with current software as in new cars,
Speed limit cancellation within the first 10 driving hours
US Partking Light coding (Without module)
Seat belt warning cancellation
Increasing the touch direction signal(Highway comfort signal) to the desired number
Reversing camera remains open (can be turned off at any time)
Coding of BMW Live Feature etc.
List of Cars Compatible with the Hidden Features Activation Proces
BMW 1-series: F20, F21, F44
BMW 2-series: F22, F23, F45, F46, F87
BMW 3-series: F30, F31, F34, F35, F80
BMW 4-series: F32, F33, F36, F82, F83
BMW 5-series: F07, F10, F11, F18
BMW 6-series: F06, F12, F13
BMW 7-series: F01, F02, F03, F04
BMW i-series: i3 (I01), i8 (I12)
BMW X-series: F15, F16, F25, F26, F39, F48, F85, F86
BMW ///M-series: F87, F80, F82, F83, F10, F06, F12, F13, F85, F86
ALPINA Models: D3, B3, B4, XD3, D5, B5, B6, B7
Mini Hatch/Hardtop/5-Door Coupe: F55, F56
Rolls-Royce Phantom/Drophead/Drophead Coupe: RR01, RR02, RR03
Rolls-Royce Ghost: RR04
Rolls-Royce Wraith: RR05
For BMW F series; You need to have BMW E-net cable and E-sys program. If there is a cable, we can install the program on your computer with a remote connection for a fee.
Teamviewer (***)
Alpemix
Chrome Remote Desktop
Remote Desktop Manager etc.
If you have these above hidden features activation tools and remote desktop programs , we can activate the secret feature of the car you want with remote connection. If you are a dealership, we are constantly providing technical support, and because we work together, we give you priority in terms of remote connectivity. In this way, you have the chance to take action without waiting for your customer.
References: Carstechnic and BTPERFORMANCE